Post by Kerrie
Last night I had the privilege of hearing three of my favorite local authors speak at Barnes and Noble. Each has a YA book nominated for a
Colorado Book Award
;
Laura Resau
, author of The Ruby Notebook,
Todd Mitchell
, author of The Secret to Lying and
Amy Kathleen Ryan
, author of Zen and Xander Undone.
They were there to talk about their writing, but we were also treated to stories about Laura's travels, Todd's crazy teenage years and Amy's ghostly roommate.
Since 90% of my writing is nonfiction and creative nonfiction, I am always fascinated with how fiction writers can crank out a whole novel. A lot of the conversation last night revolved around characters and how to be a good listener.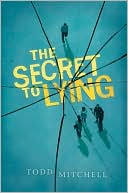 Todd shared that it took him five years to write Secret to Lying. He said his problem was he kept getting in his own way. It wasn't until he realized that he had to give up the story he wanted to tell and instead listen to the story his main character James wanted to tell. Once he was able to do that, Todd found that the novel came together.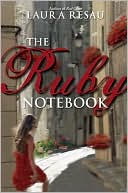 Laura said that there is a small part of her in all her main characters, but they eventually evolve into their own form. She also believes in listening to your characters. She said she has conversations with them in order to better understand who they are and what makes them tick. This provides depth to her characters that the reader can relate to.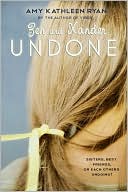 Amy unconsciously bases her characters on real people. She said that she finds if she tries to control her characters too much she gets bored. She wants her characters to lead her as she writes.
How about you? Do you listen to your characters?
.